Press Releases

Europêche represented the European fishing fleet at the 26th ordinary meeting of the International Commission for the Conservation of Atlantic Tunas (ICCAT), which ended on Monday 25 November in Palma de Mallorca, Spain.

The title perfectly summarises the message unanimously given by governments during the Ministerial Conference on Fishing Vessel Safety and Illegal, Unreported and Unregulated (IUU) Fishing, organized by the International Maritime Organisation (IMO) and the Government of Spain in Torremolinos this week. The Conference aims to promote the widespread adoption of the Cape Town Agreement (CTA), a key IMO treaty for safety of fishing vessels, which so far has not entered into force due to low ratification levels1. Thanks to the recent accession of Spain and the boost provided by the Conference, nearly 50 countries signed a Declaration to enhance safety at sea by promoting the entry into force of the CTA and combating IUU fishing.

As part of the United Nations Sustainable Development Goals (SDGs) agenda, the World Trade Organisation (WTO) has been given a prominent role to regulate and discipline global fisheries subsidies. The main goal is to eliminate IUU1 subsidies and prohibit certain forms of fisheries subsidies that contribute to overcapacity and overfishing by 2020. In order to speed up the complex intergovernmental negotiations, a High Level Event on Trade, Climate Change and Oceans Economy took place in Geneva this week, where Europêche presented the huge progress made in Europe, to eliminate harmful subsidies and secure the sustainable and responsible management of fisheries resources.
Position & Letters


News

The commercial fisheries of the EU stretch for thousands of square miles, from the inhospitable seas of the Arctic North, to the warmer and more favourable climes of the Southern Mediterranean. These communal waters harbour a plethora of commercial species of fish and shellfish, the landings of which form an integral part of the economies of 23 member countries, accounting for a colossal 4.9 million tonne catch, from a fleet of 87,500 vessels, a statistic that indicates a world ranking of 5th largest in terms of total output.
European Projects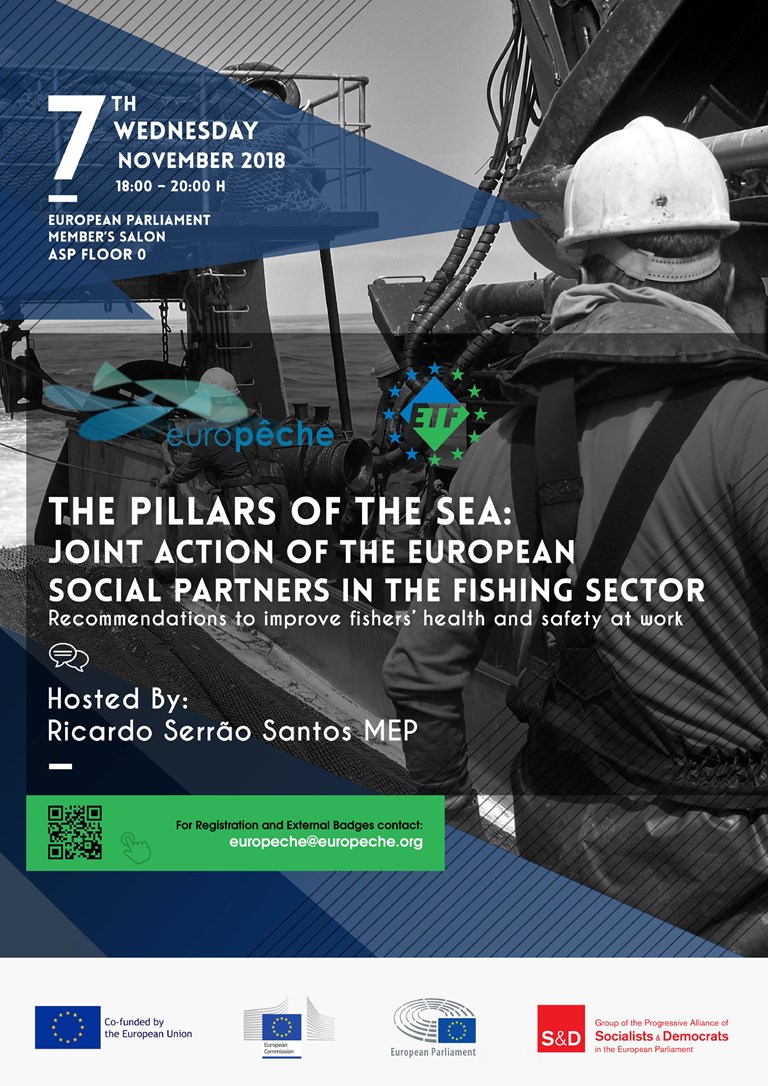 The project as a whole, consists in partially implementing the work programme of the Sectoral Social Dialogue Committee for Sea Fishing in order to significantly make progress in various key areas of interest for Social Partners. The main issues covered by the project are mainly dealing with how to improve health, working conditions and safety at sea of our fishermen.