Press Releases

We co-hosted an event with our social partner for fisheries and an MEP. We presented our legal proposals for a safer, healthier and more worker-friendly fisheries sector in Europe.

Europêche, the representative body of the EU fishing sector and EAPO, the European body representing the producer organisations, have expressed their outrage at the decision taken by the International Union for Conservation of Nature (IUCN) to set an ambitious target with the aim of closing off 30% of all marine areas from extractive activities by 2030.

Last night, after long hours of discussion in Luxembourg, EU Fisheries Ministers reached an agreement on fishing opportunities for 2018 for the ten stocks in the Baltic Sea. The total allowable catches (TACs) were unanimously agreed in the framework of the Common Fisheries Policy (CFP) which aims to have all stocks fished at sustainable levels by 2020. For this purpose, Ministers' decision will allow 7 out of 8 stocks for which complete scientific advice was available to be fished at maximum sustainable yield (MSY) levels, representing 98% of fish landings in volume. However, in view of the huge progress in the sustainable management of the Baltic Sea, fishermen expected better quota allocations for 2019.
Position & Letters

News

The commercial fisheries of the EU stretch for thousands of square miles, from the inhospitable seas of the Arctic North, to the warmer and more favourable climes of the Southern Mediterranean. These communal waters harbour a plethora of commercial species of fish and shellfish, the landings of which form an integral part of the economies of 23 member countries, accounting for a colossal 4.9 million tonne catch, from a fleet of 87,500 vessels, a statistic that indicates a world ranking of 5th largest in terms of total output.
European Projects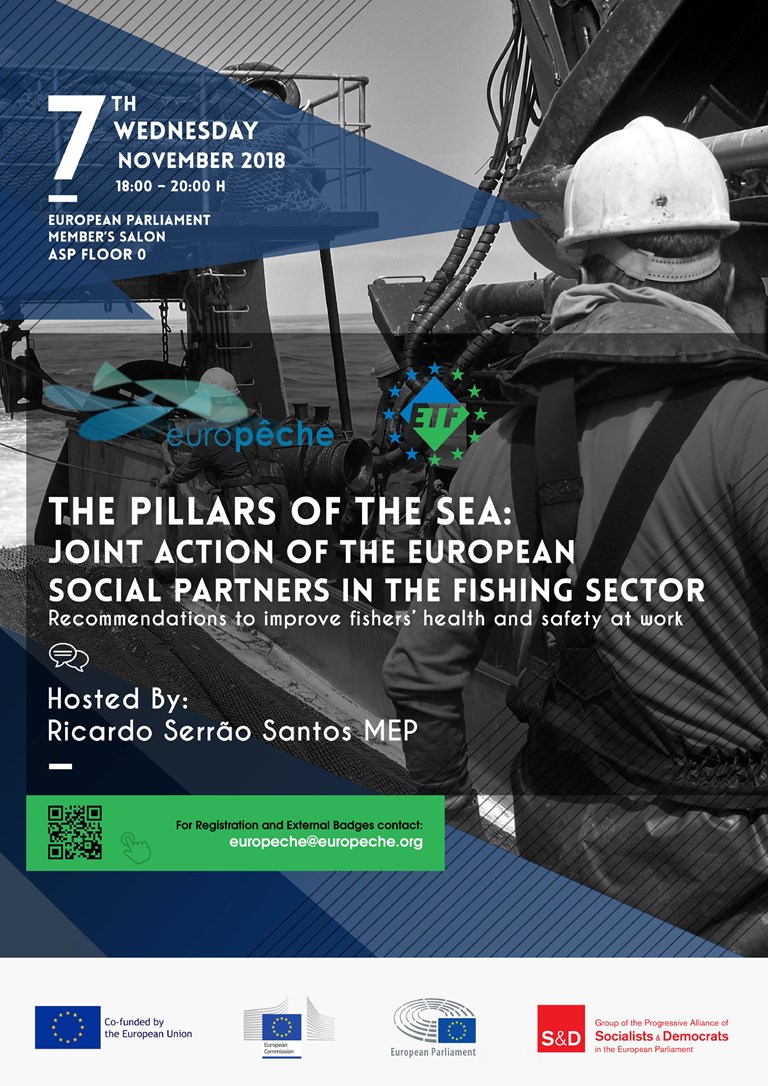 The project as a whole, consists in partially implementing the work programme of the Sectoral Social Dialogue Committee for Sea Fishing in order to significantly make progress in various key areas of interest for Social Partners. The main issues covered by the project are mainly dealing with how to improve health, working conditions and safety at sea of our fishermen.