Press Releases

Après 9 jours d'intenses discussions sur les thonidés de l'Atlantique lors de la réunion plénière de la Commission Internationale pour la Conservation des Thonidés de l'Atlantique (CICTA), les résultats sont en demi-teintes pour les flottilles européennes. Europêche constate avec une grande déception que la CICTA n'a pas été capable d'aboutir à un consensus visant à réviser le plan de gestion des thonidés tropicaux, en particulier pour le thon obèse jugé dans un état de surexploitation par le comité scientifique de la CICTA.

After 9 days of intensive discussions on Atlantic tunas at the plenary meeting of the International Commission for the Conservation of Atlantic Tunas (ICCAT), the results are perceived as being poor and unsatisfactory by the European fishing fleet. Europêche notes with great disappointment that ICCAT has not been able to reach a consensus to revise the management plan for tropical tunas, in particular for bigeye tuna, which is considered to be overexploited by ICCAT's scientific committee (SCRS).

We co-hosted an event with our social partner for fisheries and an MEP. We presented our legal proposals for a safer, healthier and more worker-friendly fisheries sector in Europe.
Position & Letters

News

The commercial fisheries of the EU stretch for thousands of square miles, from the inhospitable seas of the Arctic North, to the warmer and more favourable climes of the Southern Mediterranean. These communal waters harbour a plethora of commercial species of fish and shellfish, the landings of which form an integral part of the economies of 23 member countries, accounting for a colossal 4.9 million tonne catch, from a fleet of 87,500 vessels, a statistic that indicates a world ranking of 5th largest in terms of total output.
European Projects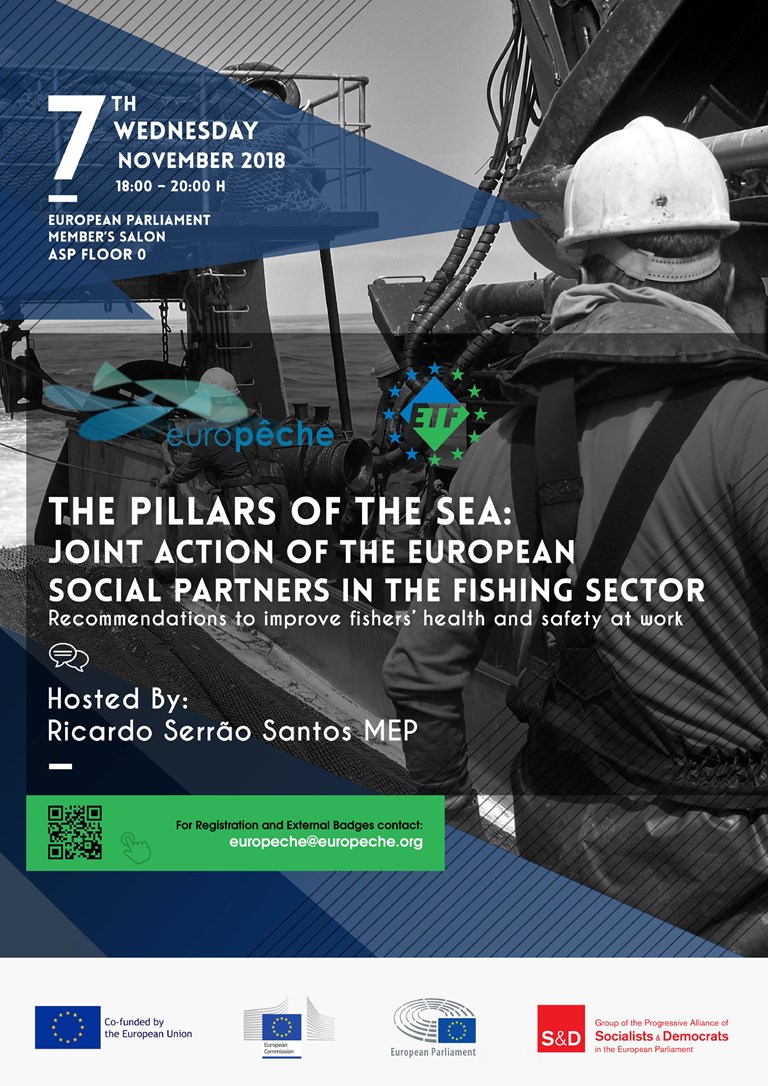 The project as a whole, consists in partially implementing the work programme of the Sectoral Social Dialogue Committee for Sea Fishing in order to significantly make progress in various key areas of interest for Social Partners. The main issues covered by the project are mainly dealing with how to improve health, working conditions and safety at sea of our fishermen.