Press Releases

Seas and oceans are essential to human life in more ways than one might think. Since well before recorded history, humans have used the sea as a source of food, but a shift is occurring in modern times. Governments and new emerging industries are gradually looking at the seas as a source of minerals and energy, leading to a rough competition over maritime space. Namely, one of the human activities steadily growing its presence at sea is offshore wind farming, particularly in the North, Irish and Baltic seas. The fishing sector argues that this process is being developed without a careful analysis of the vast ecological and economic impact of such a use. In this 'battle', the fishing industry is losing valuable fishing grounds and access to healthy stocks. Europêche claims that EU's climate and energy objectives are favoured, but not for the honourable reasons; why else putting the marine environment at risk and possibly changing the ecosystem faster than climate change could ever do?

The newly elected chair of the European Parliament Committee on Fisheries (PECH) Chris Davies (Renew Europe, UK), the Director-General for Maritime Affairs and Fisheries (DG MARE), João Aguiar Machado, and DG MARE Director, Veronika Veits, were guests of honour at this week's Europêche General Assembly meeting to discuss the many pressing issues facing the fishing sector today.

Europêche, the representative body for the European fishing industry, has hit back at the European Commission's decision setting forth an immediate closure of the eastern Baltic cod fishery. According to the fishing sector, with this extreme emergency measure, the Commission has completely ignored the latest scientific advice which has shown little benefit for the recovery of the stock while creating a high risk for local fishing communities to collapse. The industry has called instead for a significant reduction of the present catch limits for the second semester of 2019, which would take into account the survival of the species and the fleet alike.
Position & Letters

News

The commercial fisheries of the EU stretch for thousands of square miles, from the inhospitable seas of the Arctic North, to the warmer and more favourable climes of the Southern Mediterranean. These communal waters harbour a plethora of commercial species of fish and shellfish, the landings of which form an integral part of the economies of 23 member countries, accounting for a colossal 4.9 million tonne catch, from a fleet of 87,500 vessels, a statistic that indicates a world ranking of 5th largest in terms of total output.
European Projects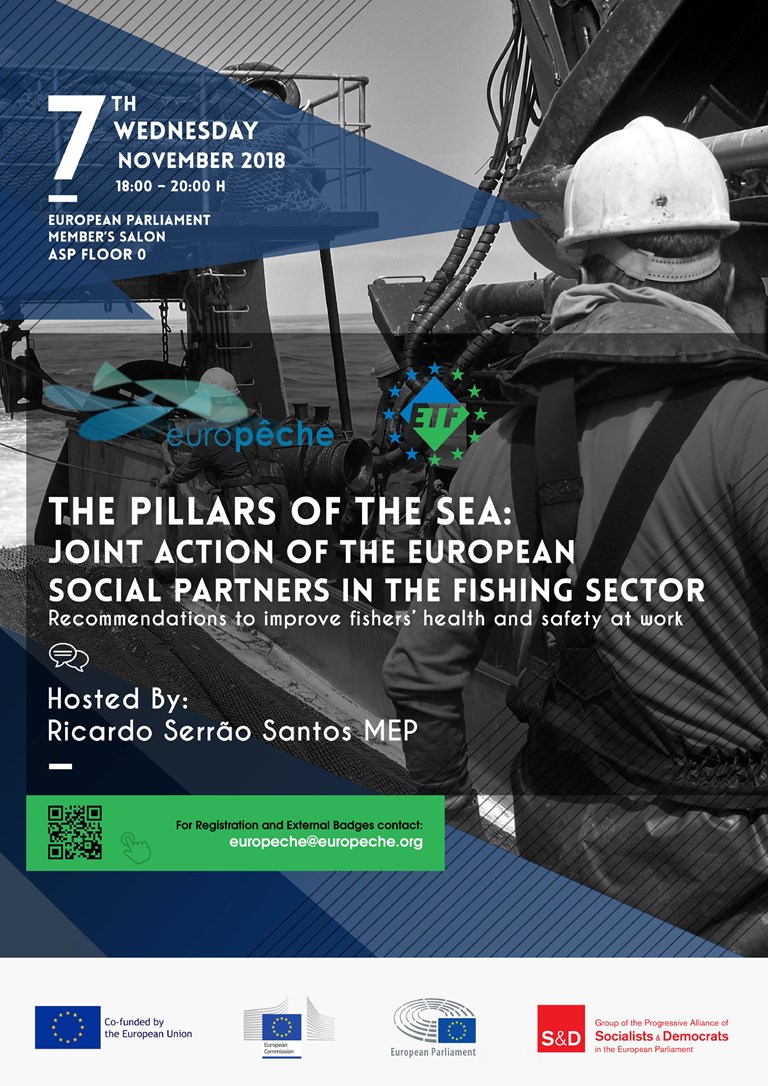 The project as a whole, consists in partially implementing the work programme of the Sectoral Social Dialogue Committee for Sea Fishing in order to significantly make progress in various key areas of interest for Social Partners. The main issues covered by the project are mainly dealing with how to improve health, working conditions and safety at sea of our fishermen.