Press Releases

On the occasion of the World Fisheries Day, the FAO and the Holy See joined forces once again to host a successful event focusing international attention on the fair treatment and well-being of fishers around the globe. Europêche, on behalf of the EU fishing industry, participated together with international organizations, government representatives, trade unions and relevant stakeholders in this year's event titled 'Labour rights are human rights: working together to ensure the rights of fishers – fighting trafficking and forced labour in the fishing sector'. United Nations specialized agencies in fisheries and their Member states were urged to work together to promote the ratification, implementation and enforcement of internationally agreed social standards to support the livelihoods of 38 million fishers in the planet.

After 9 days of intensive discussions on Atlantic tunas at the plenary meeting of the International Commission for the Conservation of Atlantic Tunas (ICCAT), the results are perceived as being poor and unsatisfactory by the European fishing fleet. Europêche notes with great disappointment that ICCAT has not been able to reach a consensus to revise the management plan for tropical tunas, in particular for bigeye tuna, which is considered to be overexploited by ICCAT's scientific committee (SCRS).

We co-hosted an event with our social partner for fisheries and an MEP. We presented our legal proposals for a safer, healthier and more worker-friendly fisheries sector in Europe.
News

The commercial fisheries of the EU stretch for thousands of square miles, from the inhospitable seas of the Arctic North, to the warmer and more favourable climes of the Southern Mediterranean. These communal waters harbour a plethora of commercial species of fish and shellfish, the landings of which form an integral part of the economies of 23 member countries, accounting for a colossal 4.9 million tonne catch, from a fleet of 87,500 vessels, a statistic that indicates a world ranking of 5th largest in terms of total output.
European Projects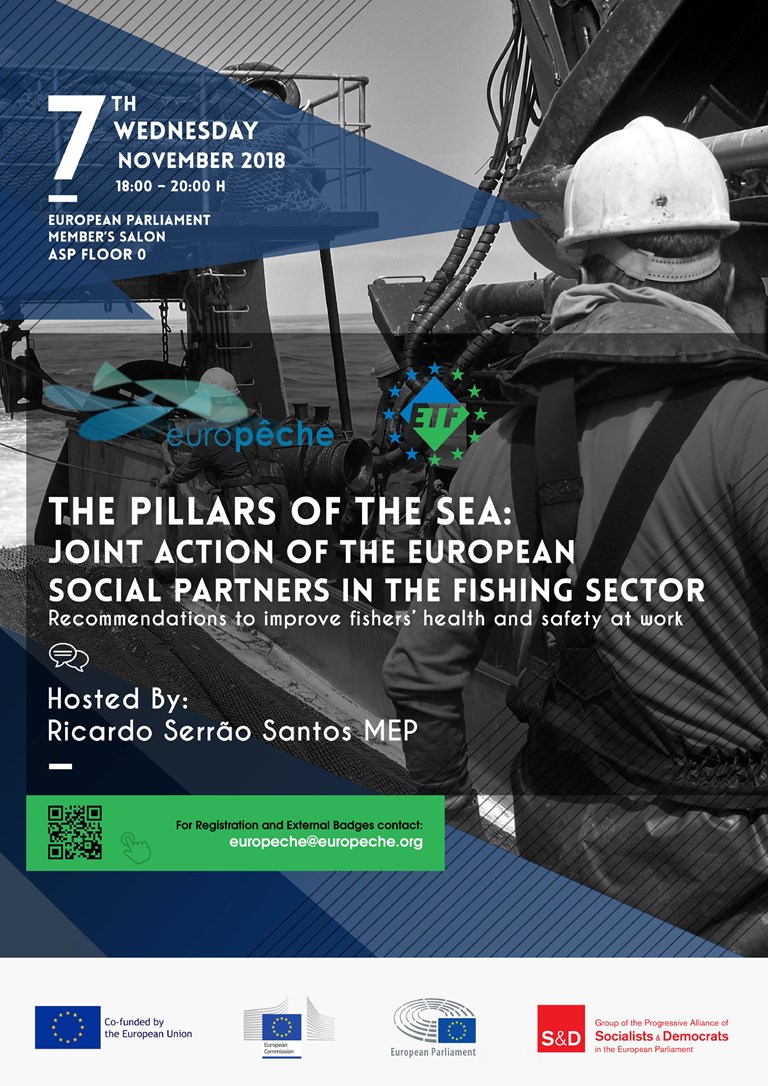 The project as a whole, consists in partially implementing the work programme of the Sectoral Social Dialogue Committee for Sea Fishing in order to significantly make progress in various key areas of interest for Social Partners. The main issues covered by the project are mainly dealing with how to improve health, working conditions and safety at sea of our fishermen.